Tailored for our Times - Unstructured Jackets and the Modern Suit
Finding a suit for the modern day is notoriously hard. It needs to be comfortable, casual and versatile enough to be worn as separate parts. The answer, it turns out, is in all in the jacket.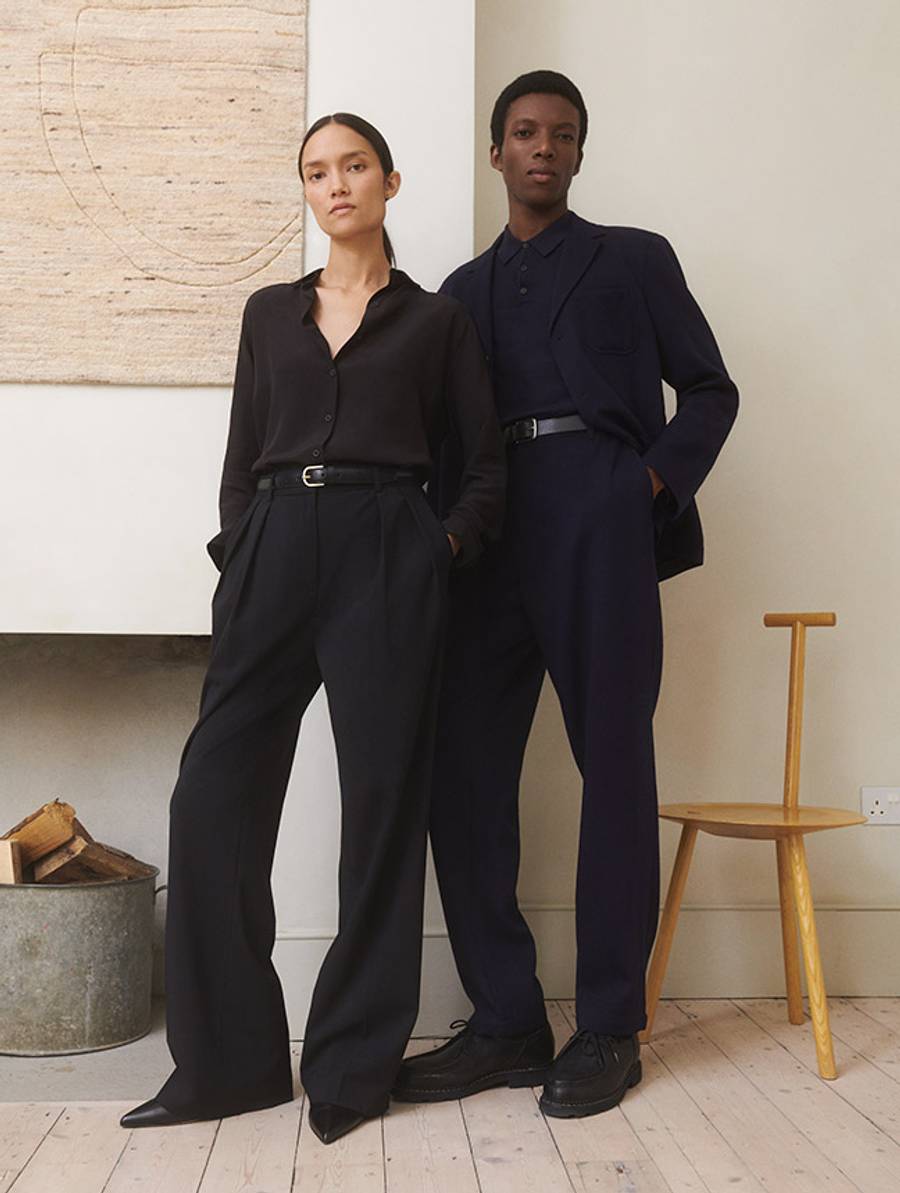 Tailoring is always on the move. From the 20s' double-breasted body-hugging blazers to the power suits of the 80s, suits and jackets, like all fashion, change over time. Today though, many proclaim both are dead. The suit is too formal and too stuffy for modern sensibilities, a replica of a bygone era. Tech billionaires sport hoodies and sneakers, businessmen work from home, and everyone else simply prefers being casual. Or at least, so the narrative goes…
But as you'd probably agree, that's not true. The suit is far from dead. It has just changed and its very nature has morphed into something altogether different.
The biggest change is conceptual. Previously, a well-dressed gentleman would never dream of wearing a suit jacket as a blazer. The suit was worn as a suit – all or not at all. But today, men want a suit that can be integrated more organically into the wardrobe, one that can exist as part of it. Jackets must be versatile enough to fit effortlessly with any trouser not just their matching counterpart and they must be as wearable with a T-shirt as with a shirt and tie. The suit should be an option but not the only option.
Unstructured jackets perform this role perfectly. They don't have the padded shoulders and chest canvassing that formal suit jackets do and as a result, they are more casual, more versatile and more comfortable. In short, they're perfect for the modern man.
However, though they are the current trend, you would be wrong to think unstructured jackets are a recent invention. In the late 19th century, collegiate rowers wore them when warming upbecause of the ease of movement they allowed, and Neapolitan tailors have long preferred them because they are cool in the Mediterranean heat. Giorgio Armani's 'unconstructed'jackets of the 70s meanwhile were fluid and flowing and eschewed the stiff formality of the traditional suit jacket. Today's unstructured jackets are popular for all those same reasons.
Nevertheless, one thing will always remain true in tailoring: a great suit jacket is in the detailsand this is especially true for unstructured jackets. Achieving an elegant smart casual look is not easy. The cut must be perfect, the detailing impeccable and the fabrics beautifully made.
Sunspel's unstructured jackets draw on the brand's rich heritage of combining comfort and timeless style. They're crafted from the world's finest fabrics, from French cords to soft Italian wool Panamas and linens, and they're cut for an elegant, contemporary finish.
However you choose to wear yours, as a suit or on its own, these versatile jackets are as suited for work as they are for weddings or weekend drinks. Contemporary yet timeless, comfortable and well-made, at least one is essential for every man's wardrobe.