Green Cedar: The Scent of the British Summer
Fresh, vibrant and full of life, Green Cedar is the scent of summertime, and as with our existing three fragrances, it is inspired by the British landscape.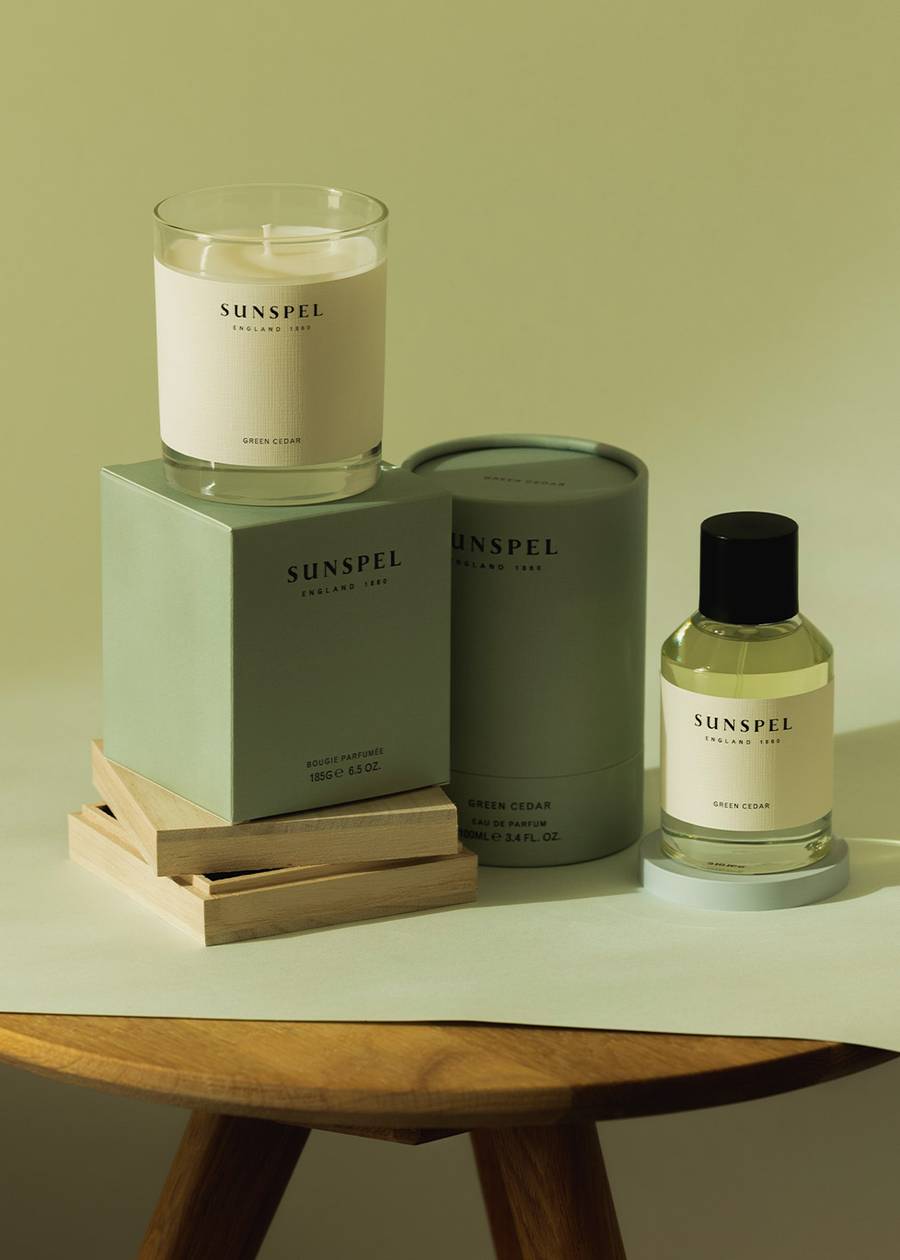 Our fourth fragrance, Green Cedar completes our set of fragrances. Evoking the lushness of the countryside in summer, it bottles the rich essence of a coastal clifftop walk that takes you through verdant meadows and banks of wildflowers bobbing in the gentle sea breeze. It is relaxed, easy and full of depth - just like a summer's day.
From the moment you put it on, Green Cedar begins a journey on the skin. It opens with an effervescent hit of bergamot which brings a sweet zingy twist. Then lemons, grapefruit and mandarin arrive, refreshing the scent with new zeal. Lavender, thyme, wild angelica and rosemary carry the fragrance on, complementing the citrus and infusing a deeper complexity. Then, as the citrus settles, resinous notes of cedar emerge, transporting you onwards into the meadows and wild green woods beyond.
We worked once again with perfumer Lyn Harris who has crafted all four of our fragrances. Certain notes of angelica, cedar, lavender and galbanum infuse all four scents creating a continuity through the set and evoking the sense perhaps of same place, different time.
"Green Cedar's an escape into the countryside," Harris says, "It has a relaxed, comfortable feel that's genderless and easy for everyone to wear. It really touches you. To me, it represents England, just like Sunspel."