Japanese Denim
Japanese Denim is the highest-quality denim in the world. We take a look at why and offer some advice on how to style yours.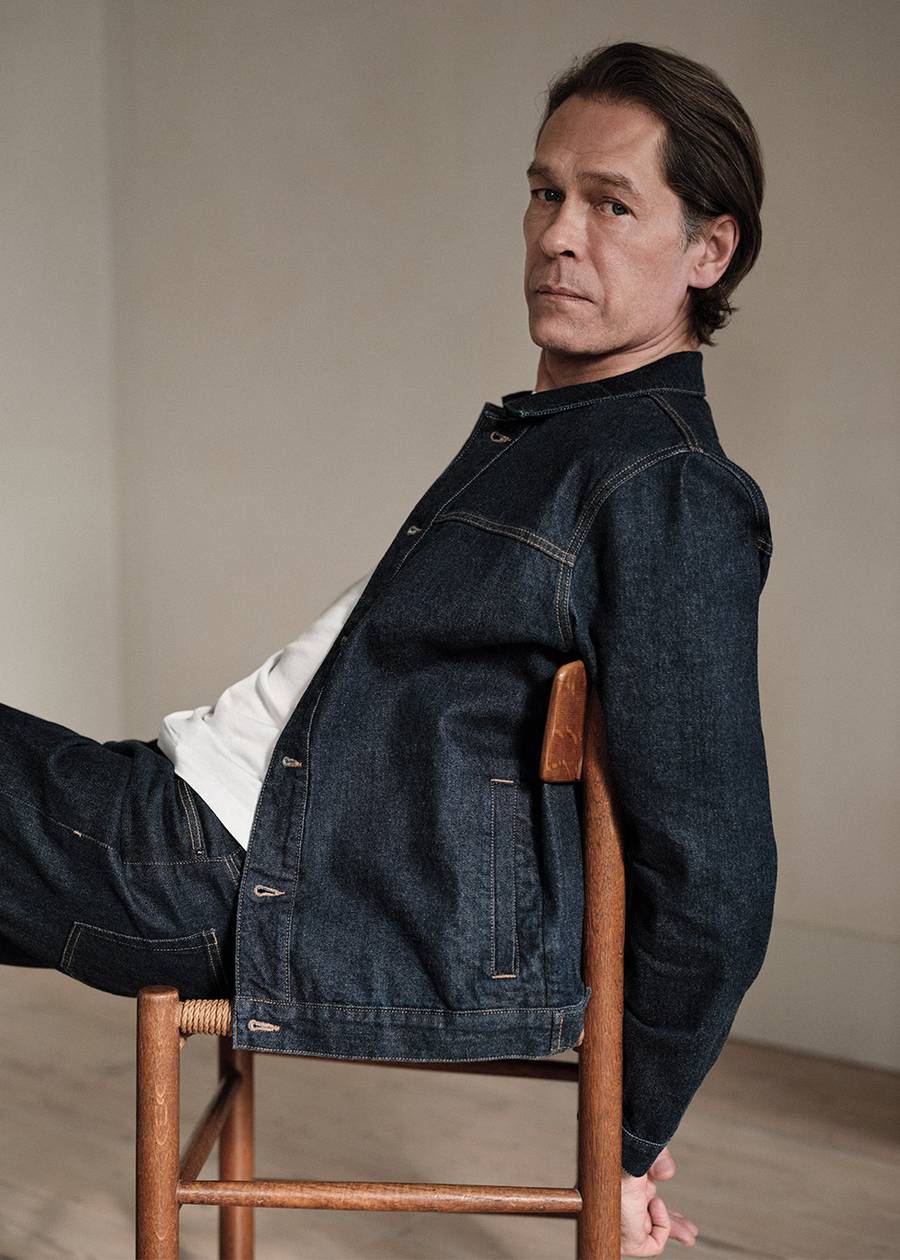 There are few fabrics as ubiquitous as denim. What began as a sturdy, functional textile worn by hardworking Americans, is now worn by just about everyone. Though denim is traditionally associated with the US, today the highest quality denim actually comes from across the Pacific, in Japan.
Denim arrived in Japan in the 1950s and American counterculture stars like James Dean did their bit in making it hugely popular among Japan's dissenting youth. However, it wasn't until the next decade that Japanese manufacturers began making it themselves. A meticulous attention to detail combined with traditional textile manufacturing techniques meant that soon Japanese denim had become the world's finest. Manufacturers used the highest-quality long-staple cotton, traditional shuttle looms, and natural indigo dyes to create durable, comfortable denim that had a deep, rich shade.
Today the best denim still comes from Japan. We source our denim from Kuroki, one of the oldest denim producers in Japan. They rope dye their fabric with natural dyes, a time-intensive process that gives a particularly rich tone, and pay particular attention to ensuring their process does no harm to the surrounding environment. They use traditional machines and craft exceptionally soft, well-made denim that will last for many years. They also make Selvedge denim. It's crafted on slower shuttle looms that put less pressure on the yarn resulting in even higher quality denim. As a mark of craftsmanship, the Selvedge (the edge of the denim) is left visible.
For our Japanese denim collection, we developed a lighter 13oz fabric and added a slight stretch to make it softer and more comfortable for everyday wear. We have both jeans in indigo and mid-wash shades as well as a luxury denim jacket.
How to style jeans
Denim is very versatile and can be worn in several ways. Here are a few recommendations:
With a Classic White T-shirt – working just as well under a denim jacket as with jeans (or both together), there are few combinations as iconic as denim and the white T-shirt. With a hint of rebelliousness that invokes James Dean himself, it is a truly classic look.
Double denim – Style your jeans with a matching denim jacket to create a timeless, relaxed set.
Jeans and an Oxford shirt – For a slightly smarter look, wear your jeans with an Oxford shirt. The texture and thickness of the Oxford makes this a particularly good pairing but it works just as well with more casual textured shirts. Layer your shirts over a T-shirt too in colder weather.
With a sweatshirt – For a paired back, easy look in cooler weather, wear with a simple sweatshirt. The athletic nature of a sweatshirt makes this a perfect casual combination. 
With knitwear – For a slightly smarter finish, style with a lambswool or cashmere jumper for a pairing that not only looks great but is extremely comfortable too. Likewise cardigans work really well, particularly in lighter shades.
Shoes – When it comes to footwear there are a few options. Denim fits really well with sneakers but it can just as easily be dressed up with a brown derby shoe or black boot.
However you style it, Sunspel's luxury Japanese denim will not only look elevated and refined but will be exceptionally comfortable, soft and long-lasting too.