The Donkey Jacket – A Very British Jacket
Warm, hardwearing and comfortable, the donkey jacket has been part of the British wardrobe since the 19th century. But what is it and why is it so special?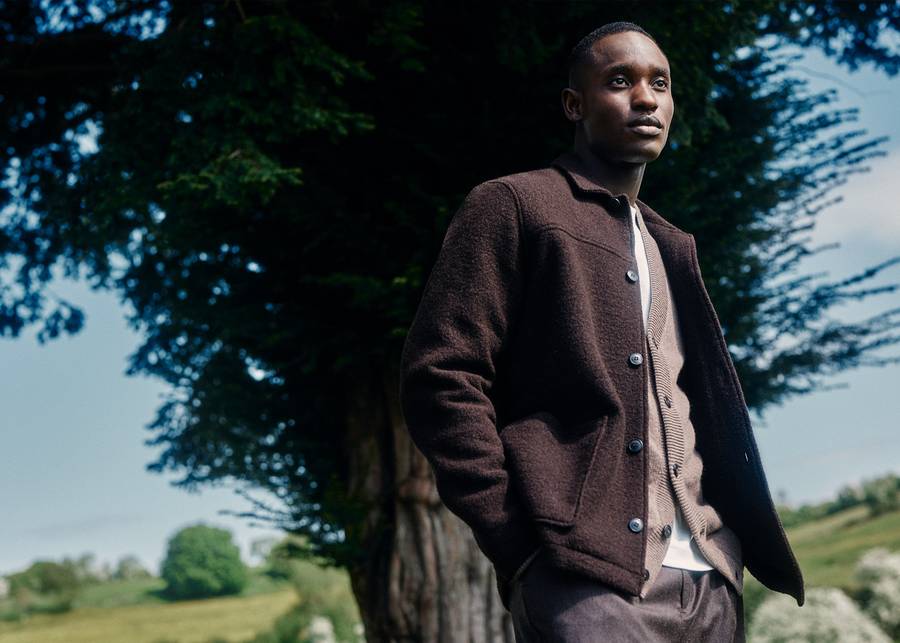 Unlike most coat styles, the Donkey Jacket can be traced to a very specific time and place. The year was 1888 and the place was Staffordshire. A young tailor called George Key designed a hardwearing, thick jacket that would keep the navvies who were building the Manchester Ship Canal warm in the harsh winters.
The style was widely popular and the jackets were so well made that even when workers left, their jackets were passed on to the next man. The affection felt towards them meant they soon earned the nickname Donkey Jacket after the Donkey Engines that were being used to shift logs. It wasn't long before they became symbolic of workers' rights struggles and labour movements up and down the country and as the Twentieth Century went on, the jackets were picked up by various social movements. The likes of the Teddy Boys and the Rockabillies were among those who flaunted the style.
Our Donkey Jacket is a contemporary, luxury take on this classic style. We've used a soft, durable textured wool-cotton jersey fabric, woven by a renowned Italian mill and it is lined with smooth cotton that makes it effortless to slip on and off and keeps it comfortable and soft against the skin. It has the same cutlines and a yoke seam inspired by the leather shoulder patches of the original jackets. The cut, just like those worn by the navvies, is unstructured and untailored, with an oversized feel and an effortless drape off the shoulders.
Comfortable and warm, this is a classic style with a rich heritage. Wear it in the winter over heavy knitwear or simply pair with a shirt or T-shirt for a more casual ensemble.