The Sea Island Cotton Wardrobe
We have an incredibly wide range of products made in the world's finest cotton and we have a full wardrobe offering, from T-shirts to sweatpants. We've compiled a list of our top picks to help you choose.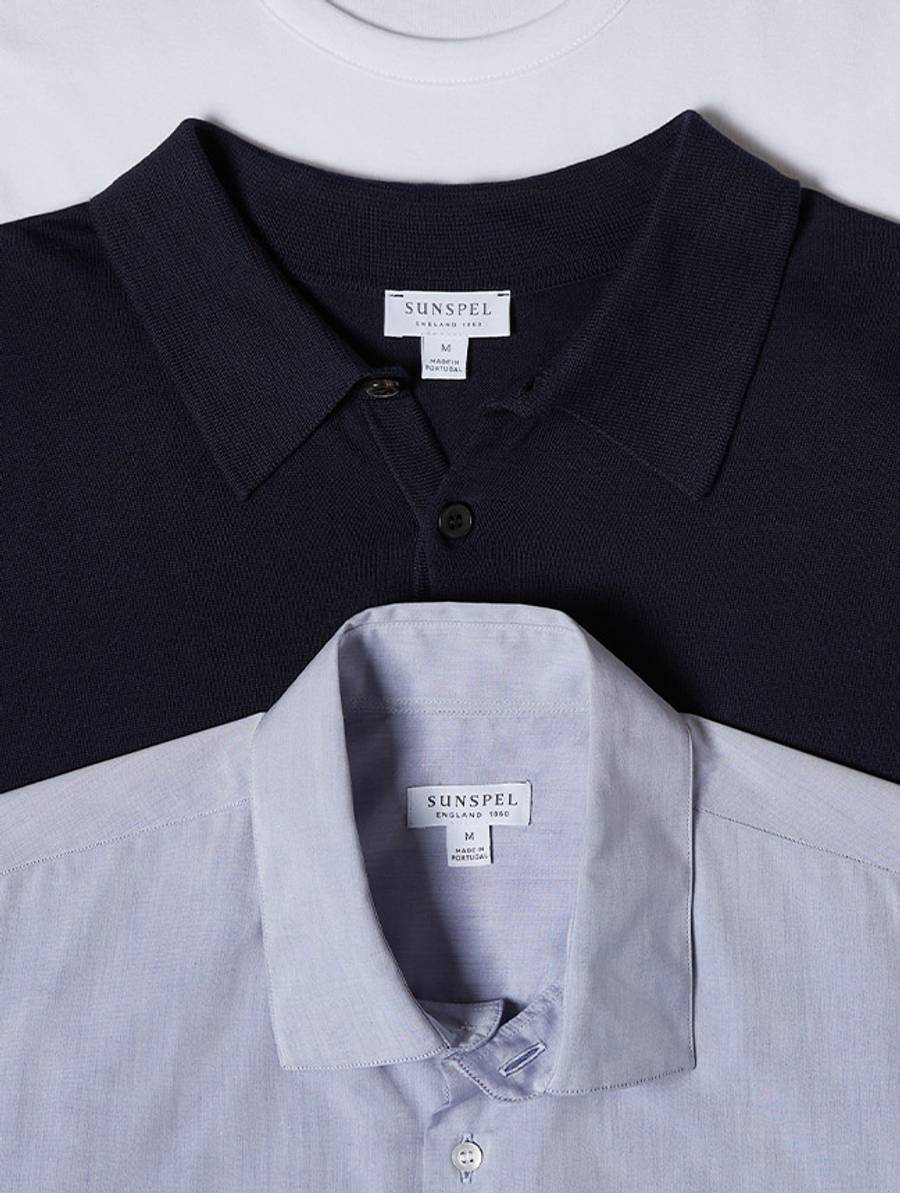 Sea Island cotton is the finest and rarest cotton in the world. It has an exceptionally long staple length which means it is incredibly smooth against the skin while simultaneously beingsturdier and more durable than other cottons too. It comes from the Caribbean – the only place with the right conditions to grow it – and it requires considerable expertise and care to grow, making it all the rarer.
We've been working with Sea Island cotton since we were founded in 1860. We used it to craft the world's first luxury T-shirt over a hundred years ago and during the intervening century, we've used it to create a huge range of beautifully soft and comfortable garments. Today we have a broad offering, from shirts and underwear to knitwear and sweatpants.
Here we take you through some of our top picks.
This is the ultimate luxury T-shirt and the definition of an elevated wardrobe essential. Cut to the same proportions as our Classic T-shirt – which we've been perfecting for over a hundred years – it allows the beautifully soft cotton to feel gorgeous against the skin while looking refined and elegant too.
Timeless, smooth and cool on the skin, this shirt is a perfect formal option. It has a tailored, flattering fit meaning it looks as good as it feels. Wear over a Sea Island cotton T-shirt for a truly luxury pairing.
Sea Island Cotton Knit Polo Shirt
A classic polo shirt made in the world's finest cotton. It's soft and breathable and can be worn just as comfortably in summer as it can in winter. It's available in both short and long sleeve and will be a true wardrobe staple.  
This is a classic jumper that's an ideal layer all year round and its timeless cut and smart proportions make it incredibly versatile too. Pull it on for cool summer evenings or layer it under a tailored jacket.
Sea Island Cotton Riviera Polo Shirt
This is made with a luxurious Sea Island cotton jersey and cut to the same flattering proportions as our iconic Riviera Polo Shirt which was tailored for Daniel Craig in his debut performance of James Bond in Casino Royale. It feels beautiful on the skin and it looks refined and classic too.
Whether you wear them on lazy days or long flights, when it comes to sweatpants, pure comfort is what counts. This pair will elevate your relaxation beyond measure and will make those usually dreaded flights something you might actually look forward to.
We created this boxer in celebration of the 70th anniversary of Sunspel's introduction of the boxer short to Britain. John Hill, the great-grandson of Sunspel's founder, discovered the style while on his US honeymoon in 1947. He improved the design and used the highest-quality fabric to turn a functional piece of underwear into a luxury undergarment. Crafted from the finest Sea Island cotton, this is our most luxurious underwear offering. If you prefer a trunk, short or brief, we have Sea Island cotton versions of those too.